For the integration of heating in applications
PTC film heater technology is creating many new opportunities to integrate film heating in a wide range of new applications, including mirrors and dashboards. Quad Industries has developed its own brand of PTC film heaters which provide a compact and cost-efficient alternative to wire-based solutions. We guide you every step of the way to integrate our flexible PTC film heaters in any type of object you may wish.
"This new generation of film heaters offer a compact and lightweight alternative."
PTC technology film heaters – a new generation
Electric heating technologies have been in use for many years and are built into a wide variety of objects – everything from bathroom mirrors to car seats. Now a new generation of film heaters, based on flexible electronics and conductive inks, offers a compact and lightweight alternative to the bulky and often costly wire-based technology. This evolution is creating many possibilities to integrate heating technology in an increasing range of products, including seats and beds, dashboards and door panels, or even displays and solar panels.
A flexible PTC film heater solution
Quad Industries has developed its own range of flexible PTC heaters, using our expertise in printed electronics. The Positive Temperature Coefficient (PTC) functionality enables self-regulation to a specific temperature, offering uniform and flexible heating while increasing safety. Quad Industries helps you explore the different possibilities of new flexible heating technologies and guides you from the initial idea to the finished product. Do you want to know how film heaters can work for your specific products? Get in touch with Quad Industries, by filling out our contact form.
PTC technology heaters – designed for manufacturing
Quad Industries runs its own state-of-the art production plant for manufacturing film heaters and a wide range of other printed electronics. This means we can not only assist you in the development of your flexible heaters, but we can also take care of manufacturing – whether you are looking for small runs for prototyping purposes or large-scale production. A close link between our R&D people and the manufacturing side makes sure we fully realize the impact our choices in the development stage will have later on.
Typical applications film heaters
Bed and seat heaters

Floor and wall heating

Battery heater

Mirror heaters and defoggers

Medical equipment

Defogging and de-icing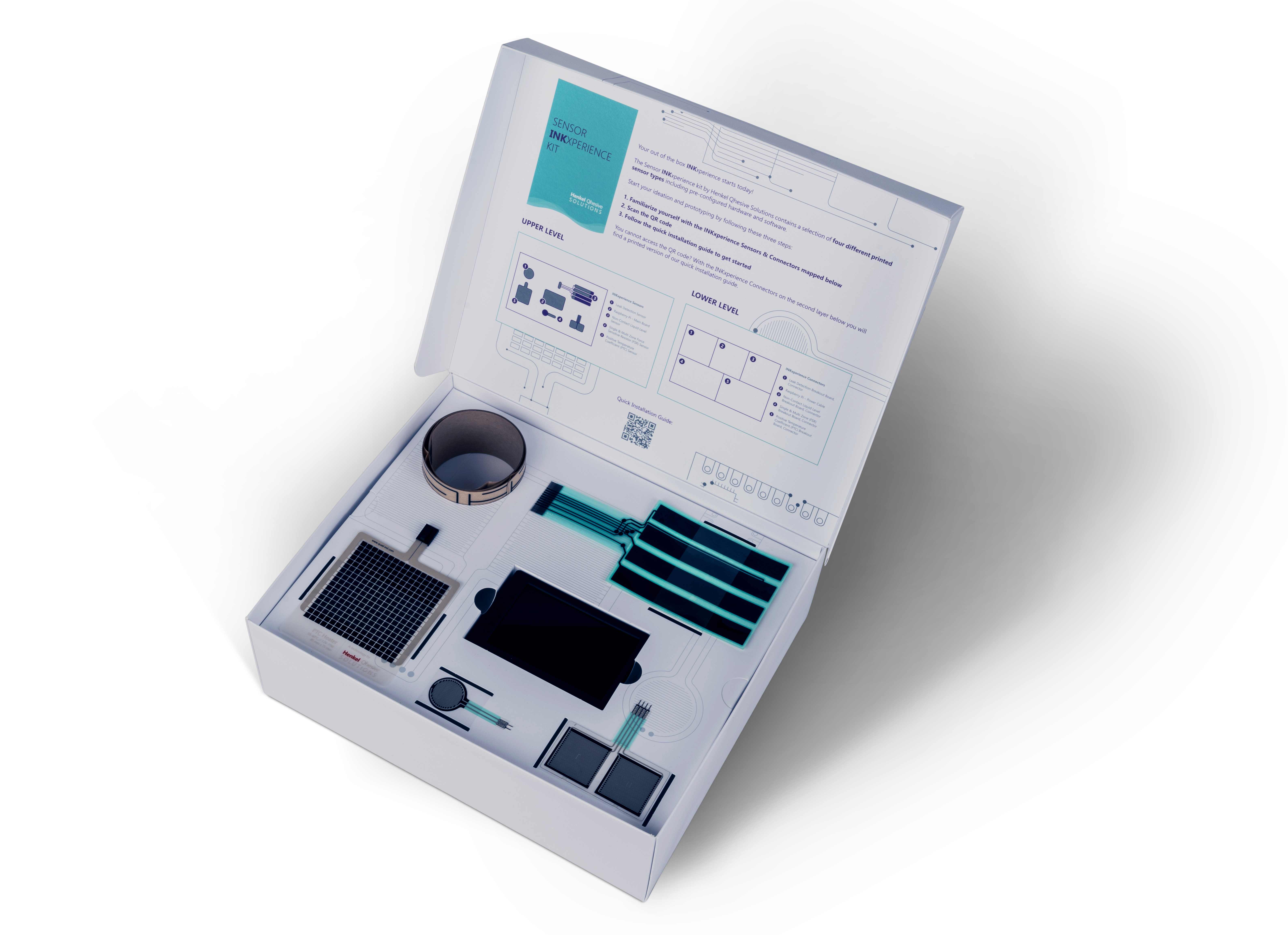 Discover the power of printed electronics now
Are you looking for a way to kickstart the development and implementation of an IoT application? Then Henkel's Sensor INKxperience Kit is exactly what you need.
This innovative engineering sample box includes a printed flexible leak detection sensor, a non-contact liquid level sensor, a single and multi zone force sensitive resistor sensor as well as a positive temperature coefficient (PTC) heater. The INKxperience Kit sensors come out of the box fully preconfigured and ready for use. Convince yourself and order it now from the Henkel sample shop.
Capacitive touch controls and in-mould electronics for automotive applications Quad Industries from Belgium designs and produces versatile and robust capacitive touch sensors and in-mold electronics (IME) that are specifically designed for automotive applications. The...
read more